CURRENT VOLUNTEERING OPPORTUNITIES:
Titan Traid is coming 3.3.2023  – follow this LINK for details and to learn about ways to get involved.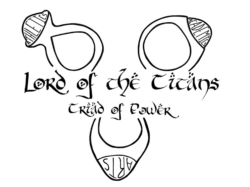 CPA is looking for Titan House Parent Volunteers – see flyer and links below for details and to sign up:
Titan House Parent Volunteers – follow this Link to sign up.
Donate Desserts & Drinks for the event – follow this Link to sign up.
---
Volunteer Interest:
PSO encourages all Chandler Prep parents and guardians to participate and volunteer their time to help support the school. To sign up to help with different PSO programs (or to learn more about them), please fill out this Volunteer Interest Form. We will send you more information about the programs/services that best fit your interests and talents. We have something for everyone's schedule.
---
Volunteer Clearance:
We want to thank you in advance for your interest in volunteering at Great Hearts. The teachers, students and staff greatly appreciate the time you are willing to share through your volunteer work. We offer a variety of activities you may choose from when volunteering.
We have partnered with Raptor Technologies to screen our volunteers and guests on campus. The safety of our students and staff are of the utmost importance at Great Hearts. The volunteer clearance process is quick and all online! Volunteers must renew their clearance every school year. Please note Chandler Prep and Archway Chandler are considered one campus. If you have children on both sides, you will only need to submit one volunteer application for both schools.
Please visit Raptor to complete and submit your online volunteer application.
---
Volunteer Recognitions:
Parent Volunteers of the Month for 2022-2023
---
Pictures Gallery – PSO Supporting CPA
---
Past Volunteer Opportunities:
Snowstorm is here – watch this short video clip for more information
Please give either using the QR Code listed below OR
Give via this Configio link
---
Thank you for your time and dedication to the students and staff of Great Hearts.