PSO has great and easy ways for Chandler Prep families to help provide funding for student activities and campus enhancements. Below are a variety of opportunities….just follow the links and you can easily help PSO raise funds for our school.
---
Community Meals also known as Family Dining Nights –
Venues donate a percentage of their sales back to the school. See flyer for upcoming dining events – remember to mention the name of the school CHANDLER PREP when placing your meal orders at the restaurant in person or by phone and help CPA get some earnings.
Next Dining Event: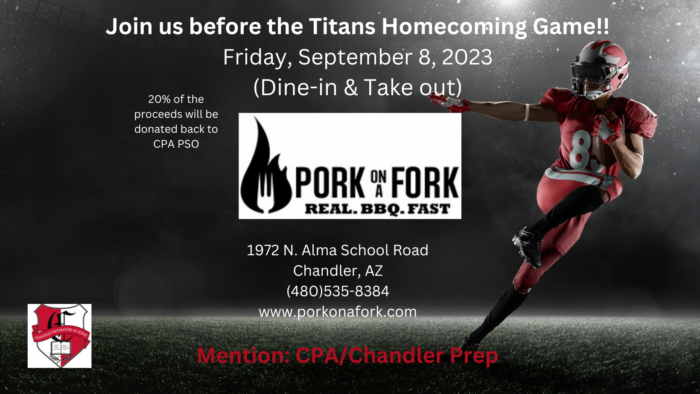 ---
Shopper Programs –
Revenue generators where families do their usual shopping and the school receives a percentage of the amounts spent on certain products or at various stores. Follow the QR codes or links below to support CPA with your everyday shopping and at no cost to you: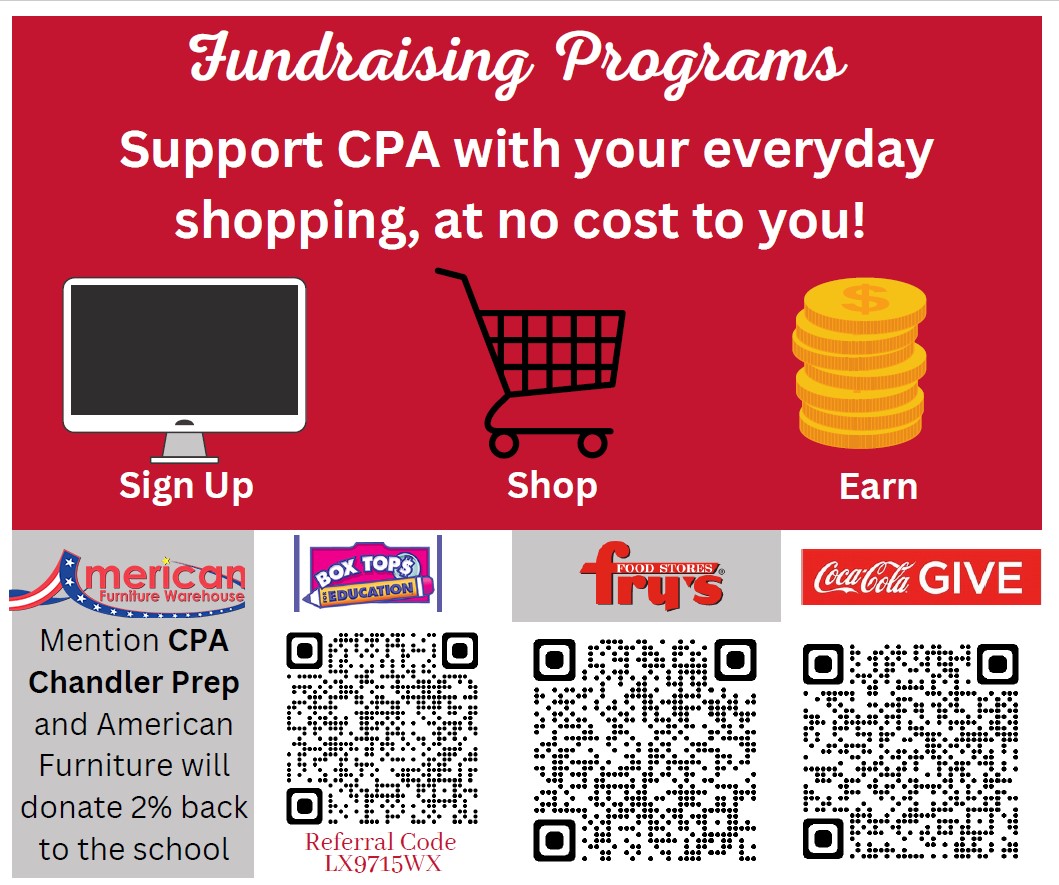 BOX TOPS

Buy participating products and use the Box Tops mobile app to scan your store receipt within 14-days of purchase. The app identifies eligible products and automatically adds Box Tops to our school's earnings online. Even if you are shopping online or doing grocery pickup, you can still submit your e-receipts and earn Box Tops. Twice a year, our school gets a check!
Use Referral Code LX9715WX
FRY'S
Each quarter Fry's donates to local organizations based upon the shopping that you do every day. Once you link your Shopper Card to Chandler Preparatory Academy PSO, all you have to do is swipe your Card each time you shop at Fry's. Selecting our school is as simple as updating the Fry's Community Rewards selection on your digital account.
1. Sign in to your digital account
2. Search for our organization
3. Enter "Chandler Preparatory Academy PSO"
4. Select our organization from the list and click "Save"
Within 7 to 10 business days of successfully enrolling your Fry's Shopper Card, you will see a comment about Fry's Community Rewards at the bottom of your Fry's receipt.
COCA COLA
Turn your Coca-Cola product purchases into donations to CPA, simply by scanning or entering product codes. Product code values range from $0.05 to $0.38.
1. Follow this link to Coca Cola Give
2. Click on drop down menu option right below the "Donate Now" area
3. Type "Chandler Preparatory Academy" in the search field and click on Sign In/Join
4. Select the name of the school to create your account and start to add your product codes.